Game Of The Year: Top 10 Best Games Of 2017
2017 was a pretty good year. We had a total solar eclipse in North America, managed to avoid a nuclear war with North Korea, and even had some seriously good games to play.
I somehow managed to play most of the big games this year, and definitely preferred some more than others. Below are my top 10 games of the year.
10. Resident Evil 7
Genre: Horror
Platform: PC, PS4, Xbox One
I still remember the week Resident Evil 7 came out. Probably because I didn't sleep very well.
This first-person horror game is very unlike previous Resident Evil games, and that's probably a good thing given how bad Resident Evil 6 was. Arriving just after Silent Hills was canceled, it was just what horror fans needed; a dense and terrifying AAA horror experience.
Now if only the game could sell well so they'll make another one.
9. South Park: The Fractured But Whole
Genre: Action
Platform: PC, PS4, Xbox One
---
Also Read: South Park: The Fractured But Whole Review
---
I didn't really think about how rare it is that I laugh while playing a game until I played South Park: The Fractured But Whole. Whether it was taking shots at hardcore PC culture or Kanye West, it enforced itself as the culturally-aware, humorous game that we hoped it would be.
But more than that, it was a solid video game, with an interesting take on strategy RPG combat and the kind of depth you definitely weren't expecting. In a world where video games based on films are usually utter trash, South Park: The Fractured But Whole managed to at least prove that games based on TV shows can work, and really well.
8. Divinity: Original Sin 2
Genre: RPG
Platform: PC
Divinity: Original Sin 2 isn't the kind of game that you recommend to everyone, but for those who appreciate a quality cRPG, it doesn't get any better than this. It made big improvements to questing and overall user experience from the prior game, which was already good enough to win awards. It had an incredible sense of freedom, and great progression that made you want to take the next day off work to play some more.
The result was an incredibly powerful and content-rich game that was willing to stick its hardcore neck out at a time when just about every other game is being casualized. Bravo.
7. Persona 5
Genre: RPG
Platform: PS3, PS4
---
Also See: The Weird World Of Anime
---
I'm not really into anime, which should have been reason enough for me not to like Persona 5. But for some reason I couldn't get enough of taking random anime girls out on dates and making my cartoon-looking character finish errands every day. Maybe something is wrong with me... or maybe Persona 5 is just that good.
Admittedly, this game wasn't talked about much this year outside hardcore RPG and PS4 enthusiast circles, which is really sad when I think back on how much I enjoyed the game.
6. Wolfenstein 2: The New Colossus
Genre: FPS
Platform: PC, PS4, Xbox One
It's become cool during the past couple years to say that single-player FPS games are a thing of the past. That was, until Wolfenstein 2: The New Colossus came out.
This game is all about pushing limits, whether it be violence or story. I mean, I choked a Nazi right after lighting another one on fire with a flamethrower.
We might not be getting Half-Life 3 any time soon, but at least Wolfenstein is back, and with a serious vengeance.
5. Nier Automata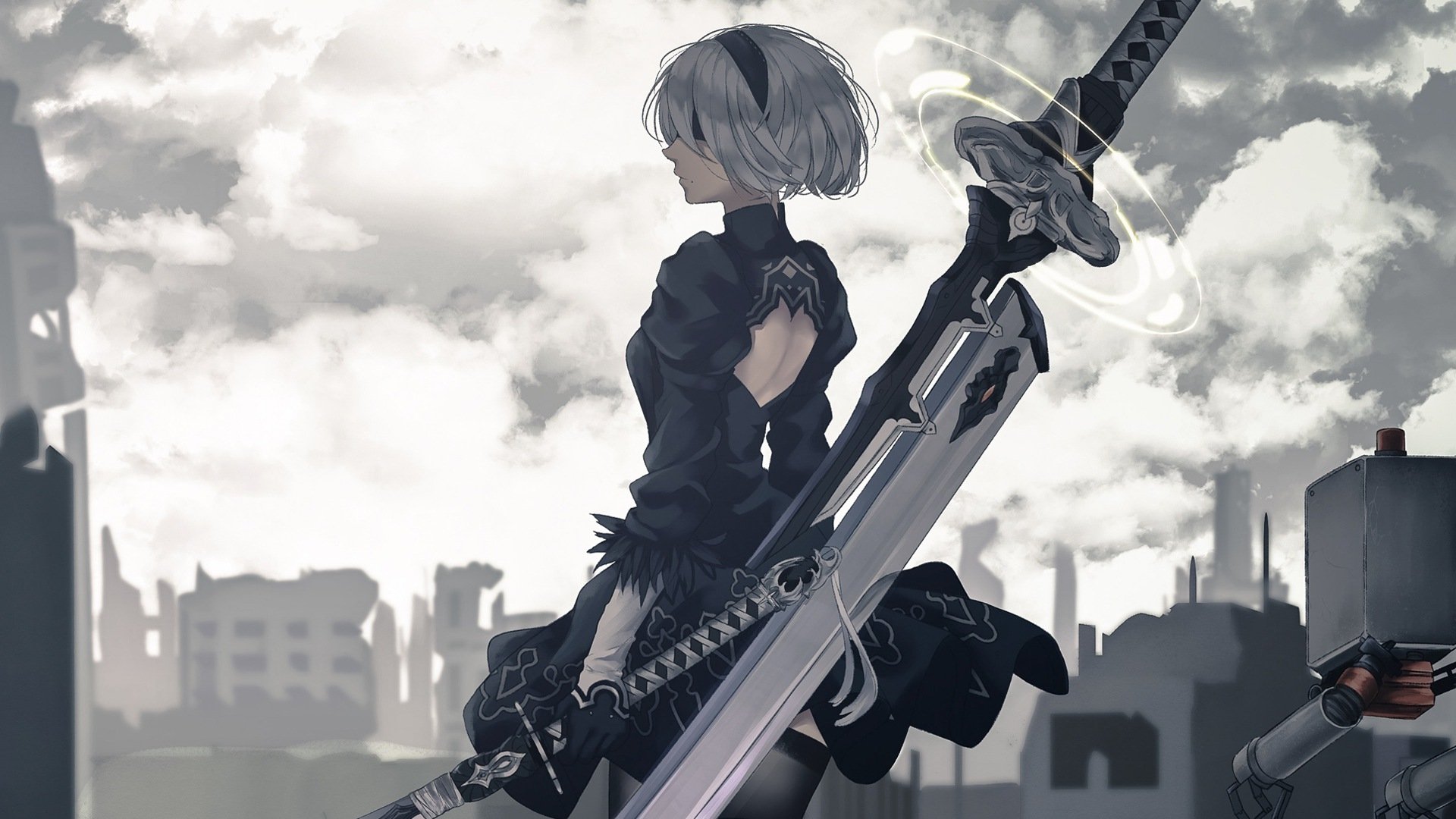 Genre: RPG
Platform: PC, PS4
---
Also Read: 52 Great Gaming Memes, Pics And GIFs For Those Who Are Player 1
---
2B is hot. There, I said it. But that's not the only reason Nier: Automata was my favorite RPG of 2017.
This game had one of the most unconventional stories of the generation, with more than 20 well thought-out endings, and plenty of completely unpredictable curveballs. And that combat. Oh man. What a treat to play an RPG that didn't bore you to tears every time you come face to face with someone.
Apparently the game sold well enough that the development team is working on another one. I can't wait.
4. Cuphead
Genre: Platformer
Platform: PC, Xbox One
I must have died over 200 times playing this game. That stupid flower and its stupid face. I've never been so mad at a cartoon before.
But it was worth it. This beautifully animated platformer is an incredibly well composed game that is the sort of thing you don't forget when the year is done. Part of that is because your controller and furniture is damaged from playing the game, but also because you invested so much energy into beating its bosses that there's no way you're going to forget such an experience.
3. PlayerUnknown's Battlegrounds
Genre: Online Shooter
Platform: PC
---
Also Watch: Car Rolls Down Hill And Crushes Players In Hilarious PUBG Fail
---
It isn't often that I award a game with clunky gameplay and an unoptimized engine. But that's exactly the case with PUBG.
At this point I've spent over 30 hours teaming up with friends and trying to survive in its Hunger Games style environment. This game is seriously addictive, with a real sense of reward if you can harness your Survivorman skills while 99 other players want nothing more than to shoot you in the face and then steal all your stuff.
2. Super Mario Odyssey
Genre: Platformer
Platform: Switch
Super Mario Odyssey is a master of its genre. It once again reminded us why everyone knows who Mario is, and why most other platformers feel lacking in comparison.
This masterpiece by Nintendo introduced a new mechanic for the series where you could assume control of other entities in your environment. Using this, the game provides an incredible breadth of interaction that explores creativity in a way that no other game this year did. Well done, Nintendo.
1. The Legend of Zelda: Breath Of The Wild
Genre: RPG
Platform: Switch
---
Also Read: Legend Of Zelda Cosplay Gone Wrong
---
By the time The Legend of Zelda: Breath of the Wild came out, I was burned out by open-world games. It felt like every game offered the same experience.
The Legend of Zelda: Breath of the Wild managed to shake things up by delivering a world that didn't make me feel like I had to run around knocking out boring quests just to remove icons from a map. It let me go wherever I wanted and always discover something worthwhile, whether it was a shrine with puzzles inside, treasure, or an interesting quest.
With over 80 hours played, it was the game I played most, and would gladly play it again. And the fact that you can play it anywhere on the Switch? What a magical thing.