How Much Every Gaming Console Ever Made Would Cost In Today's Money
Featured 11/10/2017 in
wow
I've heard a lot of people call the Nintendo Switch's $299 price point "expensive". While that might not be a price everyone can afford, it's far more approachable than most consoles that have released over the years.
In contrast, did you know the original NES would cost around $504.72 in today's money? That'd make it more expensive than the new Xbox One X.
For the sake of a learning experience, in this feature we're going to look at every major console ever released, how much they would cost in today's money, and even take a look at the ads they've used to market themselves.
Magnavox Odyssey (1972)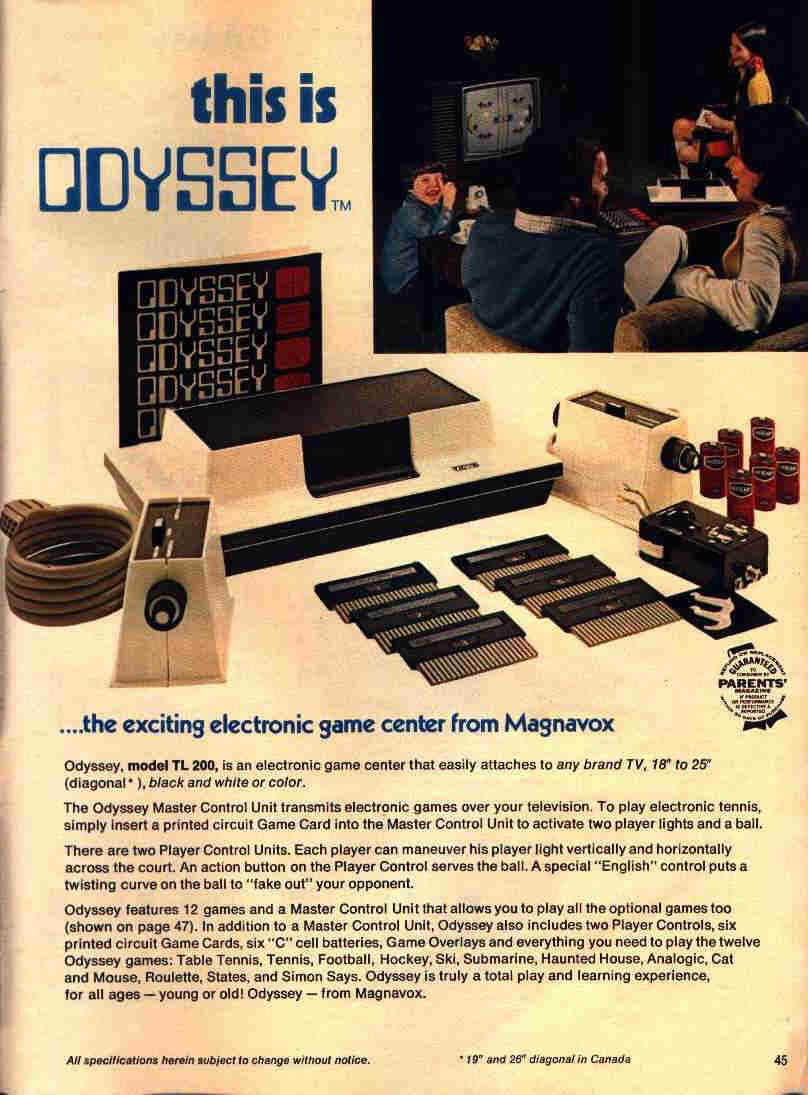 Price in 1972: $99.99
Price in 2017 Adjusted for Inflation: $594.53
Atari 2600 (1977)
Also Watch: Old 80's Atari Commercial
Price in 1977: $199.99
Price in 2017 Adjusted for Inflation: $843.78
Magnavox Odyssey 2 (1978)
Price in 1978: $394.87
Price in 2017 Adjusted for Inflation: $1,184.69
Mattel Intellivision (1980)
Also Watch: Grand Theft Auto For Intellivision
Price in 1980: $299.99
Price in 2017 Adjusted for Inflation: $951.71
Atari 5200 (1982)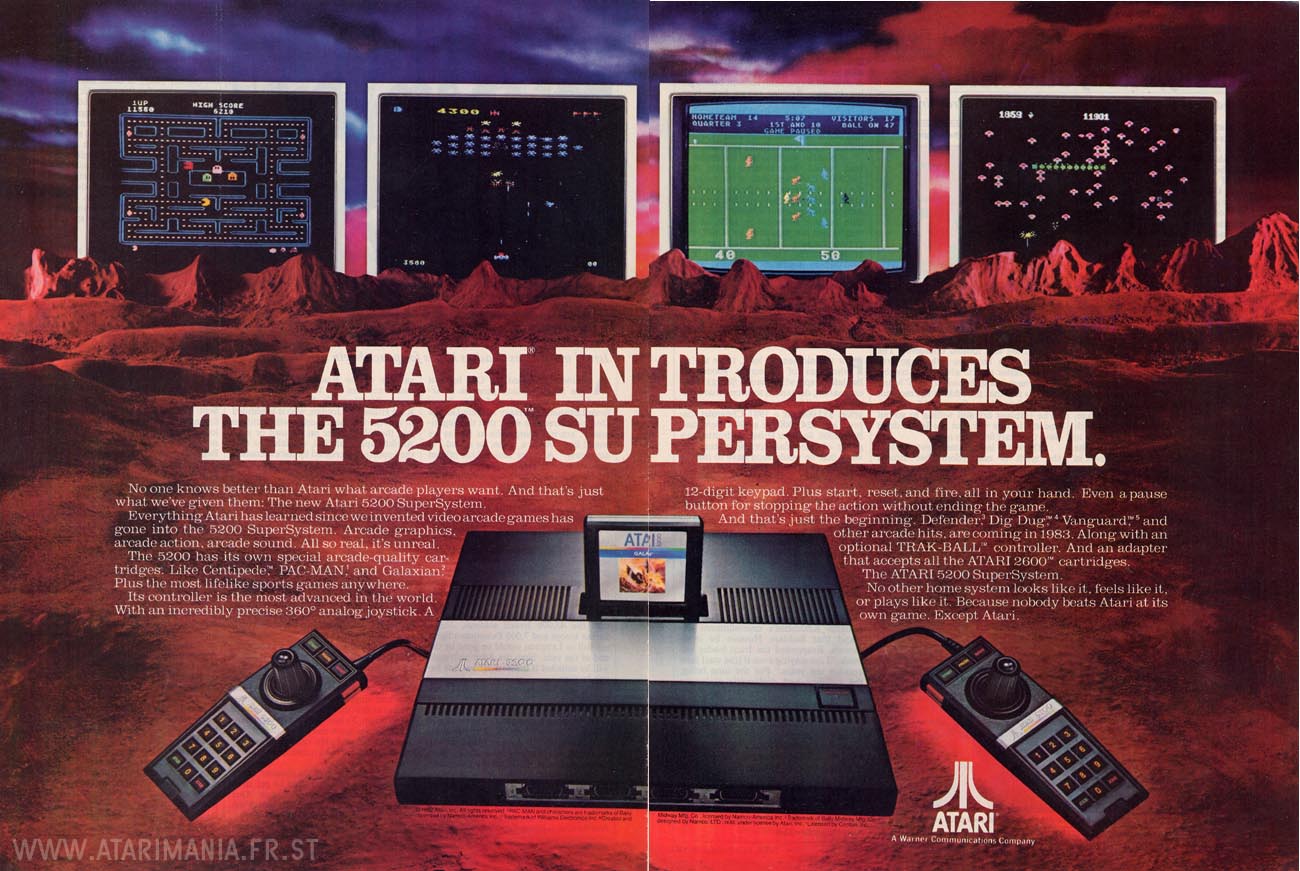 Price in 1982: $269.99
Price in 2017 Adjusted for Inflation: $706.67
ColecoVision (1982)
Also Read: The Evolution Of Video Game Consoles
Price in 1982: $174.99
Price in 2017 Adjusted for Inflation: $458.02
Nintendo Entertainment System (1983)
Price in 1980: $199.99
Price in 2017 Adjusted for Inflation: $504.72
Atari 7800 (1984)
Related: Gaming Consoles From 1967 to 2013
Price in 1984: $139.99
Price in 2017 Adjusted for Inflation: $339.08
Sega Master System (1985)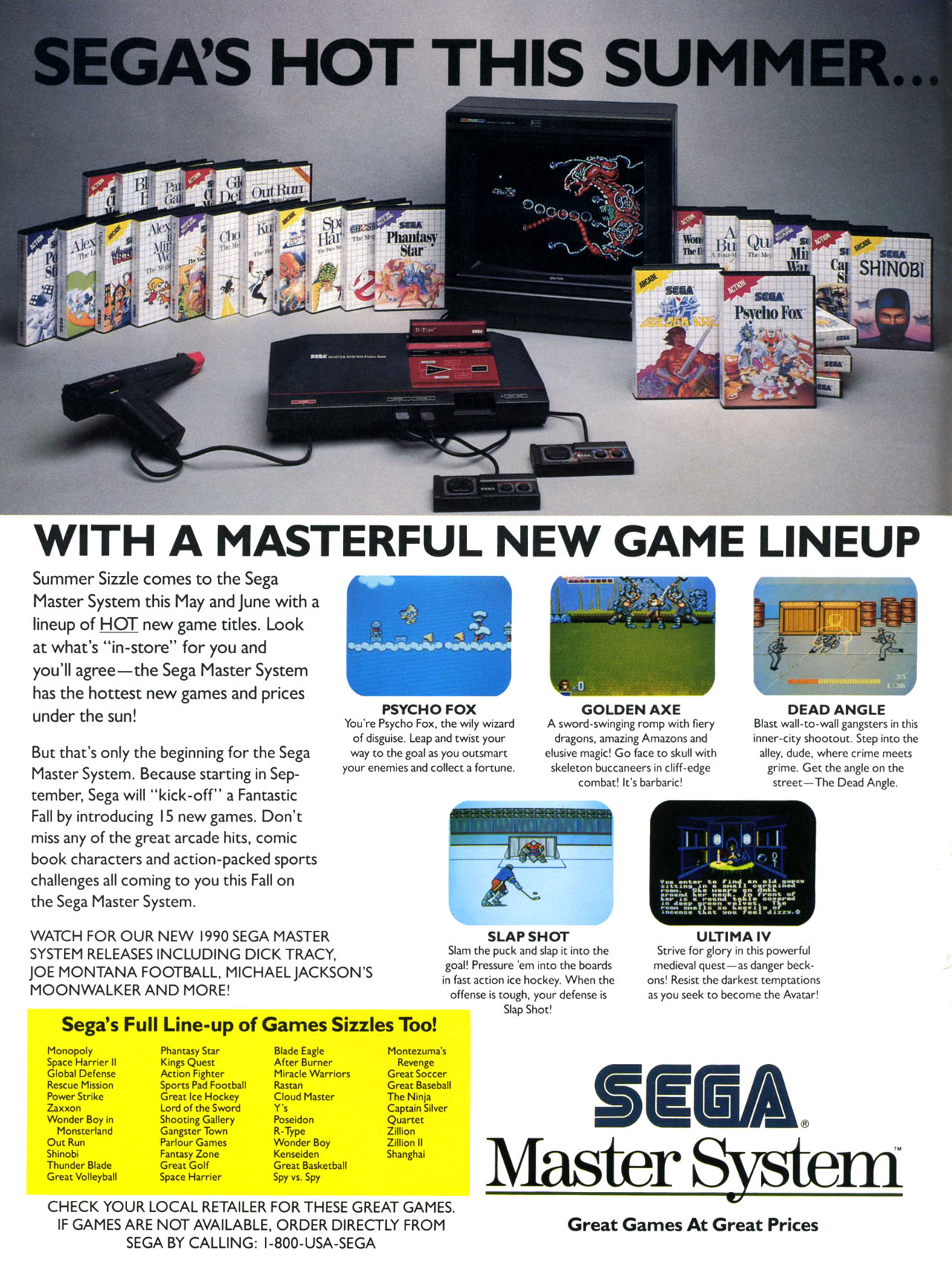 Price in 1985: $199.99
Price in 2017 Adjusted for Inflation: $467.88
Sega Genesis (1988)
Also Read: 20 Video Game Ads From The 90's Full Of WTF
Price in 1988: $189.99
Price in 2017 Adjusted for Inflation: $405.30
Super Nintendo Entertainment System (1990)
Price in 1990: $199.99
Price in 2017 Adjusted for Inflation: $387.45
Panasonic 3DO (1993)
Also See: 12 Failed Video Game Systems
Price in 1993: $699
Price in 2017 Adjusted for Inflation: $1,211.58
Atari Jaguar (1993)
Price in 1993: $249.99
Price in 2017 Adjusted for Inflation: $432.69
Sony PlayStation (1994)
Also Read: 17 Of The Best PlayStation Games
Price in 1994: $299.99
Price in 2017 Adjusted for Inflation: $506.45
Sega Saturn (1994)
Price in 1994: $399.99
Price in 2017 Adjusted for Inflation: $675.27
Nintendo 64 (1996)
Also Read: The Top 30 Best-Selling N64 Games
Price in 1996: $199.99
Price in 2017 Adjusted for Inflation: $319.70
Sega Dreamcast (1998)
Price in 1998: $199.99
Price in 2017 Adjusted for Inflation: $305.45
Sony PlayStation 2 (2000)
Also Read: 17 Examples Of Madness Of the PS2 Launch Day
Price in 2000: $299.99
Price in 2017 Adjusted for Inflation: $438.64
Nintendo GameCube (2001)
Price in 2001: $199.99
Price in 2017 Adjusted for Inflation: $281.90
Microsoft Xbox (2001)
Also Read: The Original Xbox Controller Is Being Remade
Price in 2001: $299.99
Price in 2017 Adjusted for Inflation: $421.47
Microsoft Xbox 360 (2005)
Price in 2005: $299.99
Price in 2017 Adjusted for Inflation: $386.99
Sony PlayStation 3 (2006)
Also Read: 10 Games So Weird You'll Ask Why
Price in 2006: $499.99
Price in 2017 Adjusted for Inflation: $621.09
Nintendo Wii (2006)
Price in 2006: $249.99
Price in 2017 Adjusted for Inflation: $311.16
Nintendo Wii U (2012)
Also Read: Best Buy Employees Buy Wii U For Young Fan
Price in 2012: $349.99
Price in 2017 Adjusted for Inflation: $381.11
Sony PlayStation 4 (2013)
Price in 2013: $399.99
Price in 2017 Adjusted for Inflation: $428.72
Microsoft Xbox One (2013)
Also Watch: Guy Turns Lamborghini Into An Xbox One Controller
Price in 2013: $499.99
Price in 2017 Adjusted for Inflation: $535.90